Inner Structure
The inner structure of the figure features carefully partitioned parts and articulated joints, allowing you to pose the figure in all kinds of ways.
Articulation
The chest of the figure utilizes a new articulation mechanism, allowing for a wide range of articulation in order to create intense combat scenes from the series. His sleeves can be rotated for making poses look natural. The knees of the figure are articulated in two places, allowing you to bend his knees more than with typical joints.
Detailed Sculpt
figma Tanjiro Kamado has been created with every small detail in mind.
From Tanjiro's rich expression and the design of his kimono, to the sculpting of his blade and faithful recreation of the effects that accompany his attacks, everything has been recreated in stunning detail. Thanks to Max Factory's fastidious sculptwork, the clothlike appearance of his haori coat has been perfectly preserved in figure form.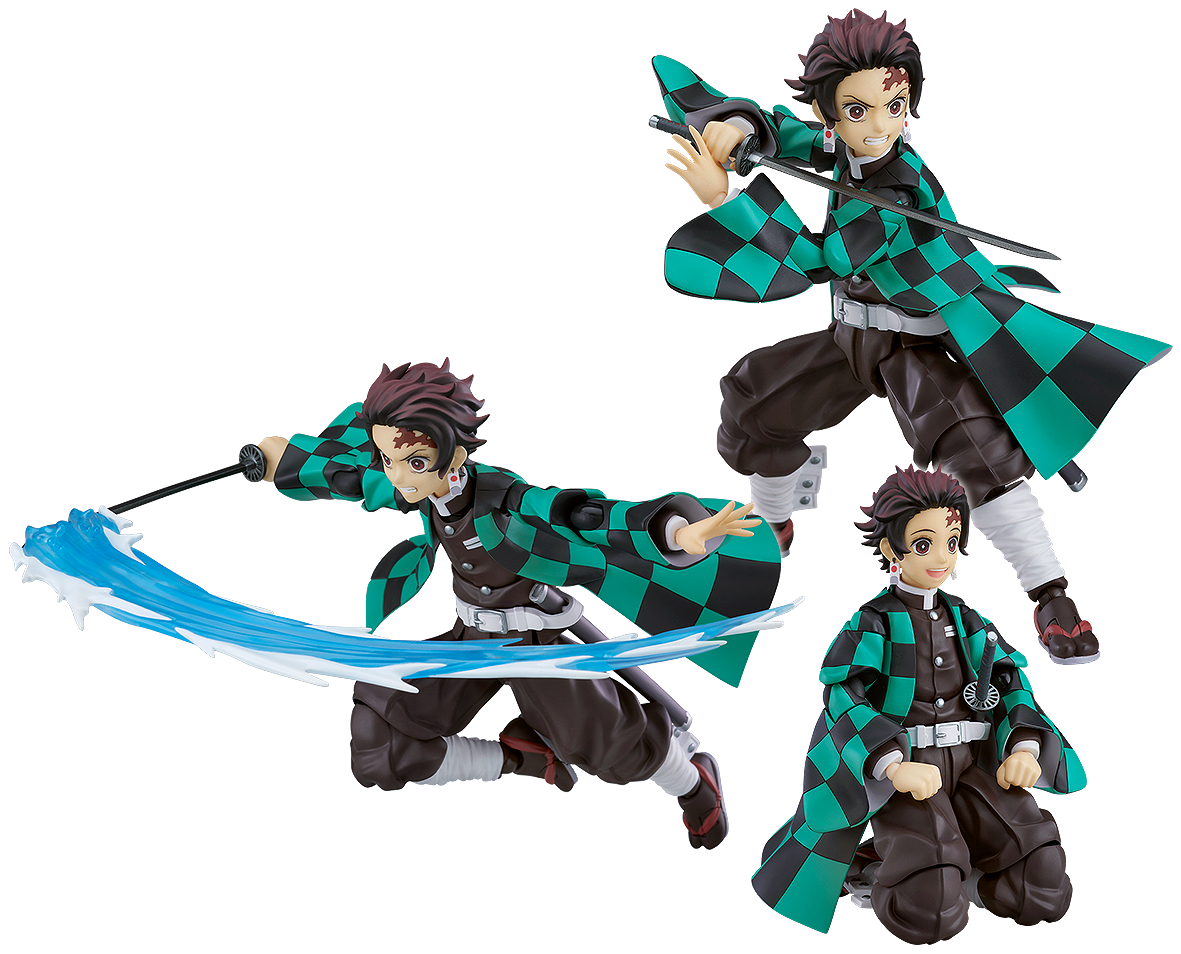 Deluxe Edition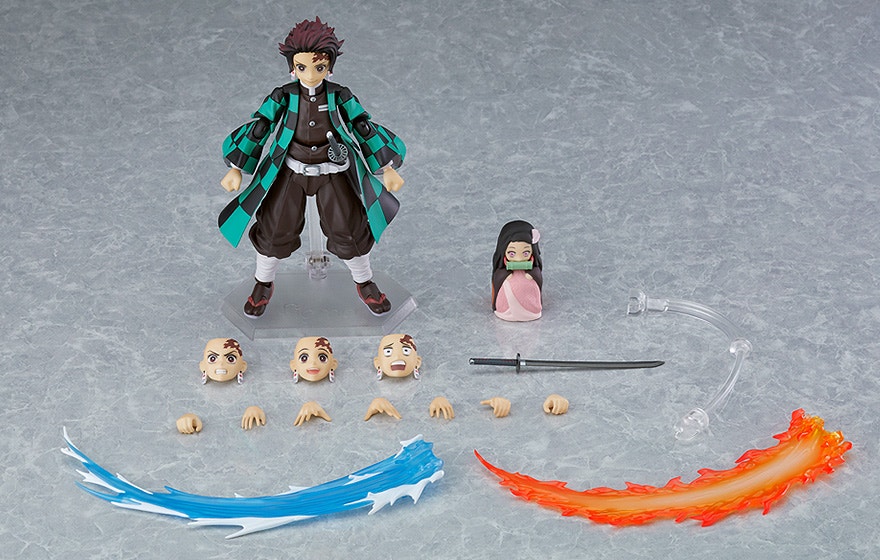 In addition to four different face plates, the DX Edition also includes a shrunken version of Nezuko and two effect parts—a fire effect and a water effect. The figure of Nezuko in a shrunken down size features her in a pose as though ready to fit in her box. Stay tuned for more products coming out in the future!

From the popular anime series "Demon Slayer: Kimetsu no Yaiba" comes a DX edition figma of Tanjiro Kamado!
Using the smooth yet posable joints of figma, you can act out a variety of different scenes.
A flexible plastic is used for important areas, allowing proportions to be kept without compromising posability.
He comes with three face plates including a gallant standard expression face, a serious combat face and a gentle smiling face.
His black Nichirin Blade is included as an optional part.
Additionally, the DX edition comes with a comical bewildered face, two kinds of effect parts to recreate Water Breathing and Hinokami Kagura techniques and a miniature figure of a small shrunk down Nezuko.
An articulated figma stand is included, which allows various poses to be taken.
GOODSMILE ONLINE SHOP
Preorders End: November 19th, 2020 at 12:00JST
Product Name
figma Tanjiro Kamado DX Edition
Series
Demon Slayer: Kimetsu no Yaiba
Specifications
Painted ABS&PVC non-scale articulated figure with stand included. Approximately 135mm in height.
Sculptor
Max Factory (Shinji Koshinuma/Yamaki)
Distributed by
Good Smile Company